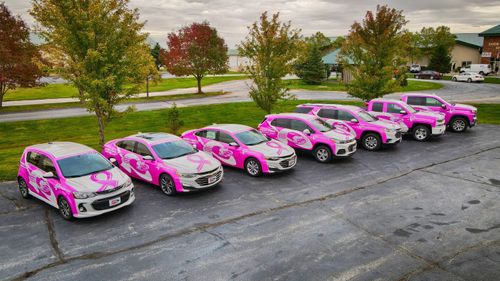 The Best Vehicle Wraps in Ames, IA
Looking for the best vehicle wraps in Ames, IA? Chase Decals is your #1 source for professional-grade vinyl wraps and graphics! We have years of experience in the industry, and we can provide you with a wrap that will make your vehicle look amazing and help your brand stand out on the road. Keep reading to learn more and contact us today for a free estimate!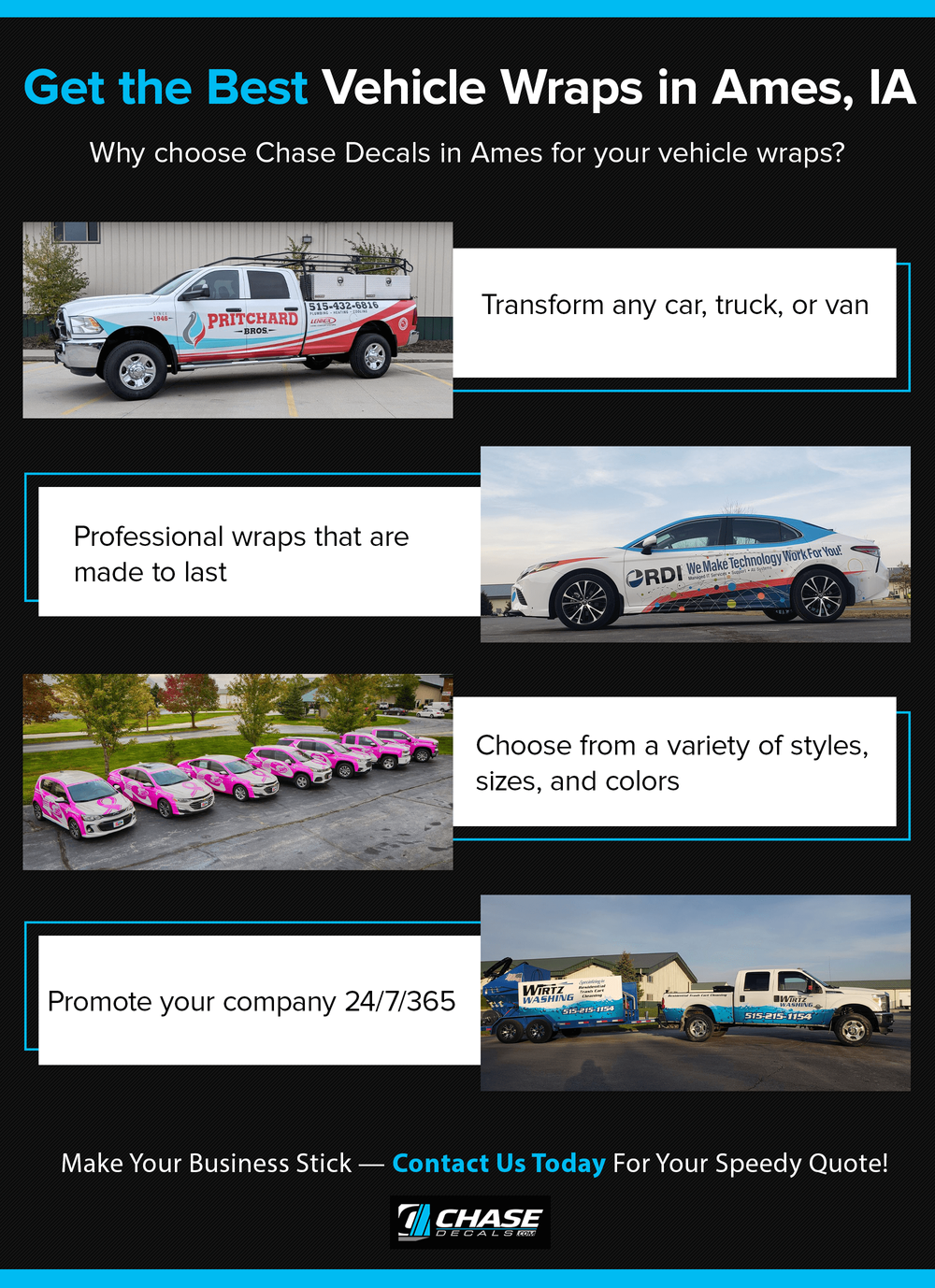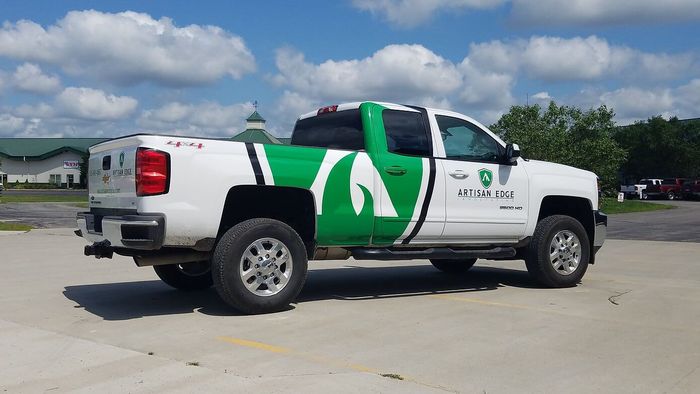 Vehicle Wraps to Show Off Your Business
If you own a business, then you know how important marketing is. You want potential customers to see your company name and logo so they can remember it when they need your services. One of the best ways to do this is with a vehicle wrap from Chase Decals. We can design and install a custom wrap for your car, truck, van, or SUV that will get attention wherever you go.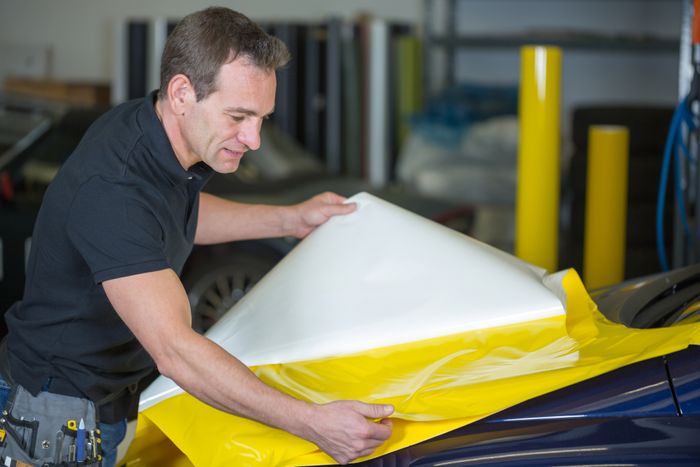 High-Quality Vinyl and Materials
At Chase Decals, we only use high-quality vinyl and materials, and our team of experts can create a custom design that reflects your brand identity. From full-color wraps to simple decals, we can do it all — and our images and text are never blurry. If you want to show off your brand to the world the right way, Chase Decals is the place to go!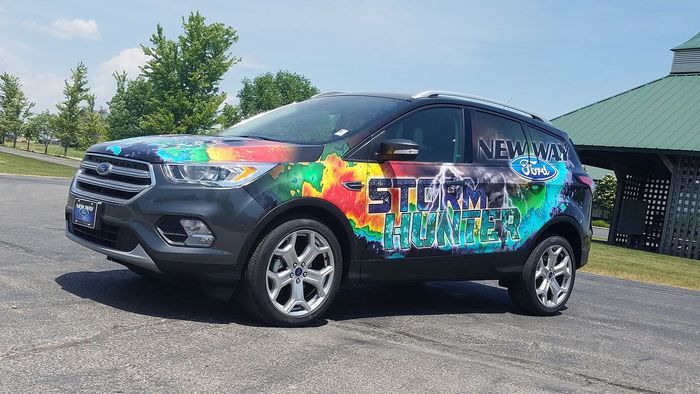 Get 24/7/365 Marketing
A vehicle wrap from Chase Decals is a great way to get around-the-clock marketing for your business. Your vehicle will be working for you even when you're not! Transform any car, van, or truck into a brand statement with our high-quality vinyl wraps and graphics. We can help you get the most out of your vehicle wrap with a design that catches the eye and tells potential customers what you do.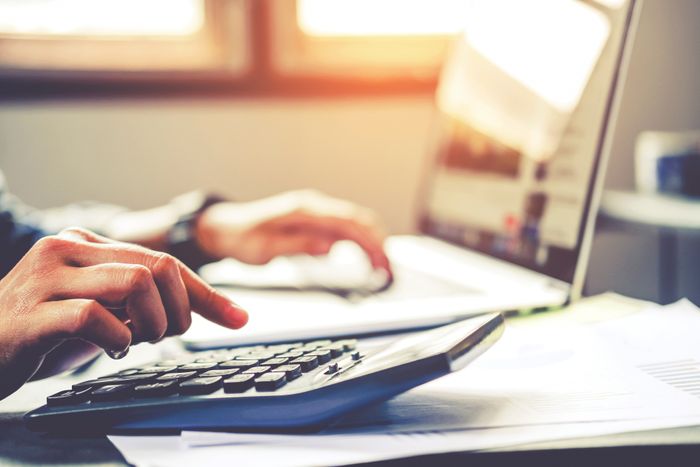 Cost-Effective Advertising
Getting vinyl wraps for your company vehicles is one of the most cost-effective forms of advertising available. It's a great way to get your brand out there without breaking the bank. At Chase Decals, we can work with any budget to create a custom wrap that meets your needs.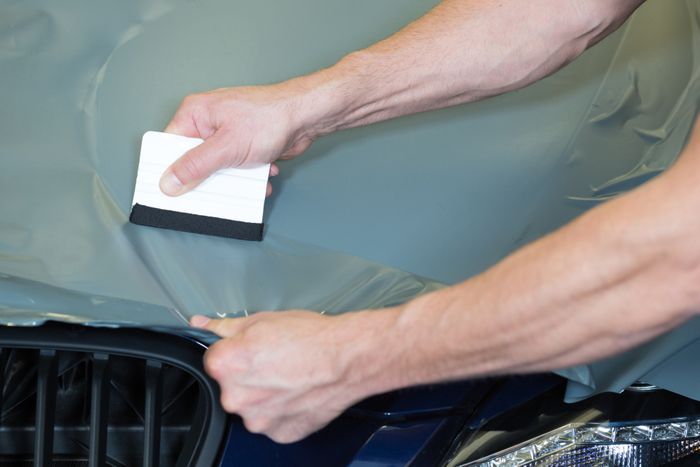 Partial or Full Vehicle Wraps
We offer both partial and full vehicle wraps, so you can choose the option that best fits your needs. Partial wraps are a great way to get started with vehicle advertising, and they're less expensive than full wraps. If you want to go all out, though, we can cover your entire vehicle in vinyl for a truly unique look.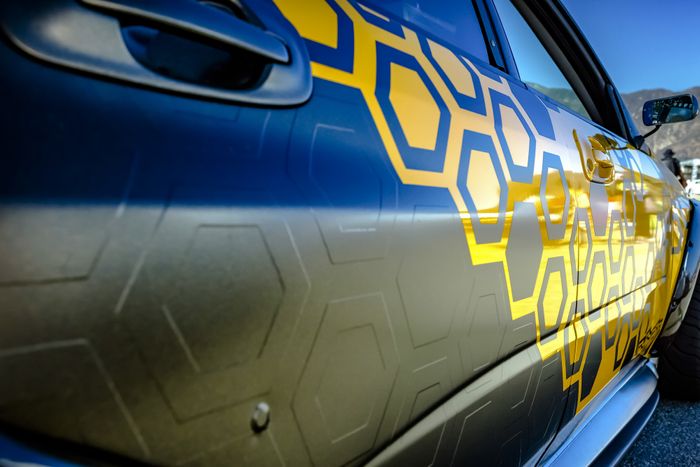 Vehicle Wraps for Personal Use
Vehicle wraps are an excellent way to promote a business, and they're also great for personal use. If you have a car, truck, or SUV that you want to make a statement with, we can help you design and install a custom wrap. We can print any design you want, so the sky's the limit!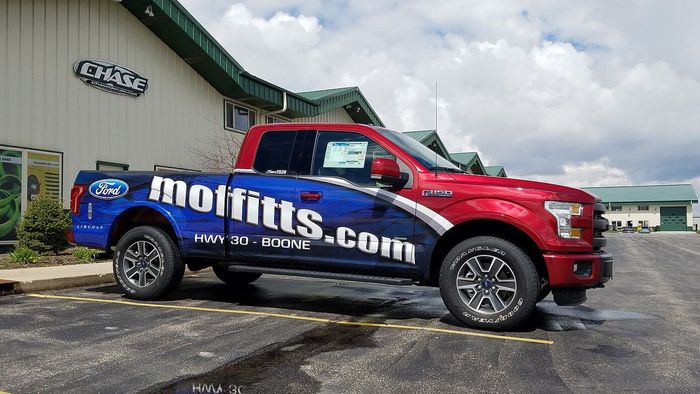 Why Choose Chase Decals?
With Chase Decals, you can be sure your vehicle will turn heads and make an impression everywhere it goes. Our team of professionals will work with you to create the perfect design for your vehicle wrap or graphic. We use only the highest-grade vinyl materials for long-lasting results that look great year after year.
If you're ready to take your vehicle's look to the next level, contact Chase Decals in Ames today. We are your one-stop-shop for all of your professional vehicle wrap and graphic needs. We have a wide selection of colors, styles, finishes, and sizes to choose from so you can find the perfect look for your business. Contact us now to get started with a fast and free quote!